Manteo Court Basement Remodel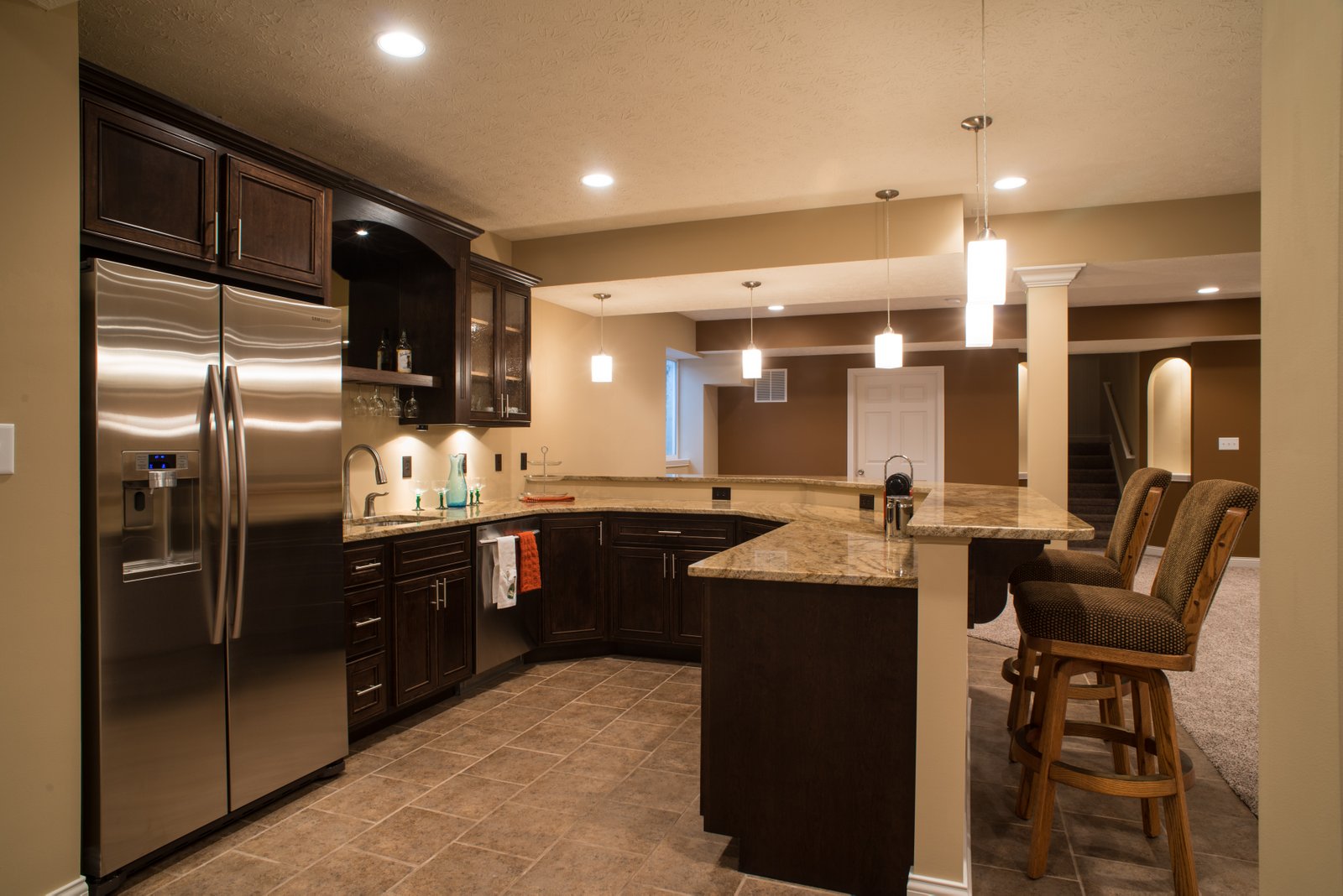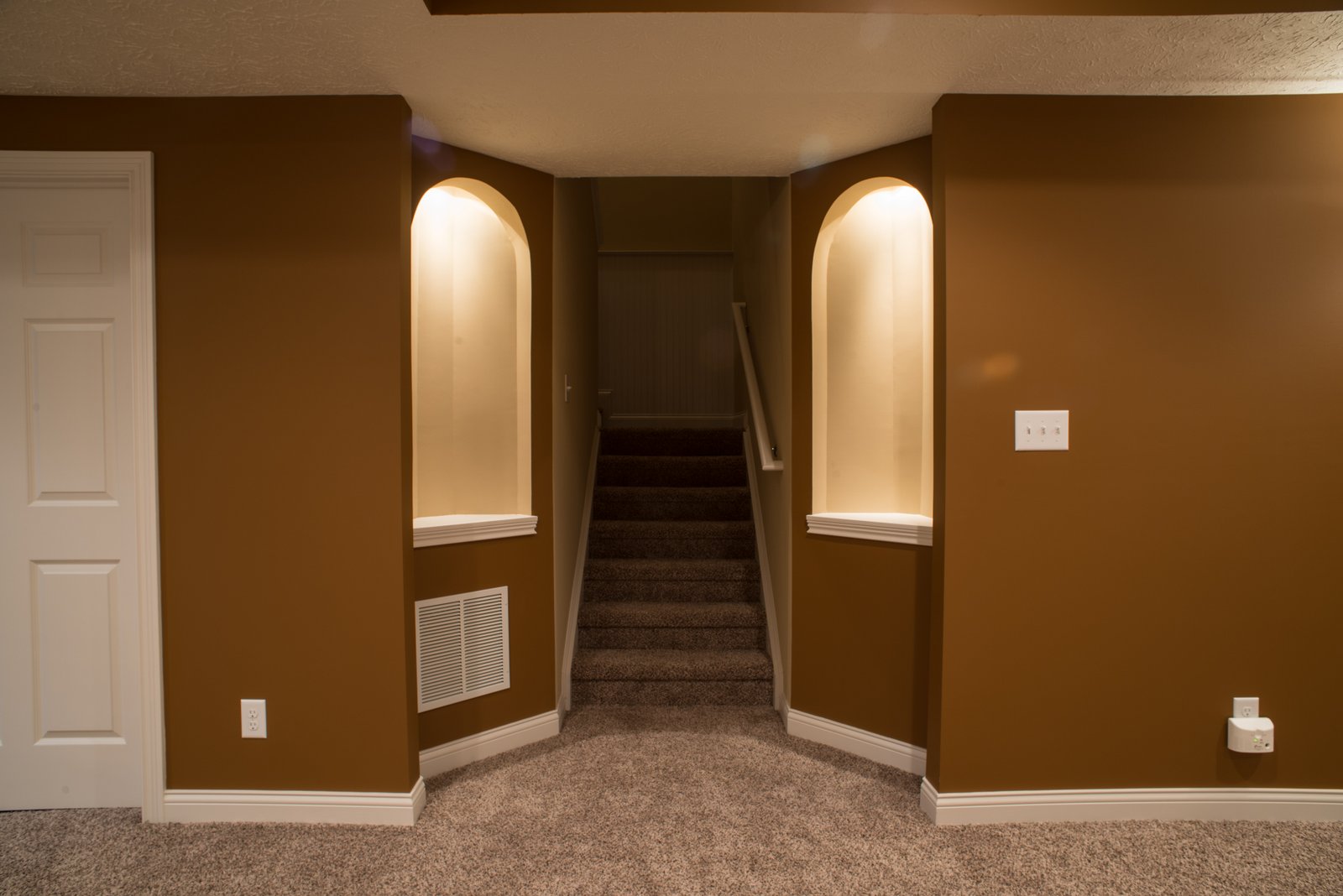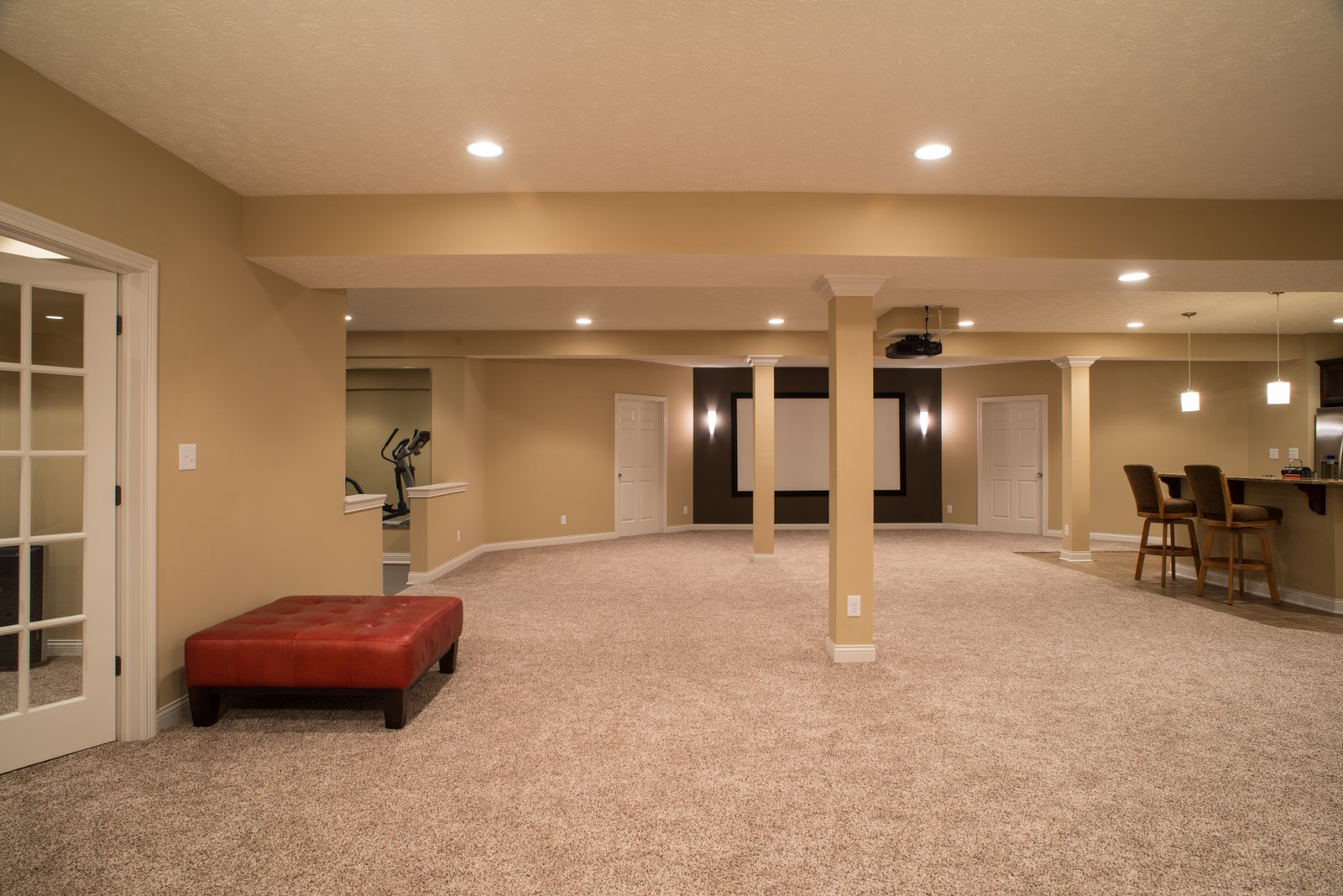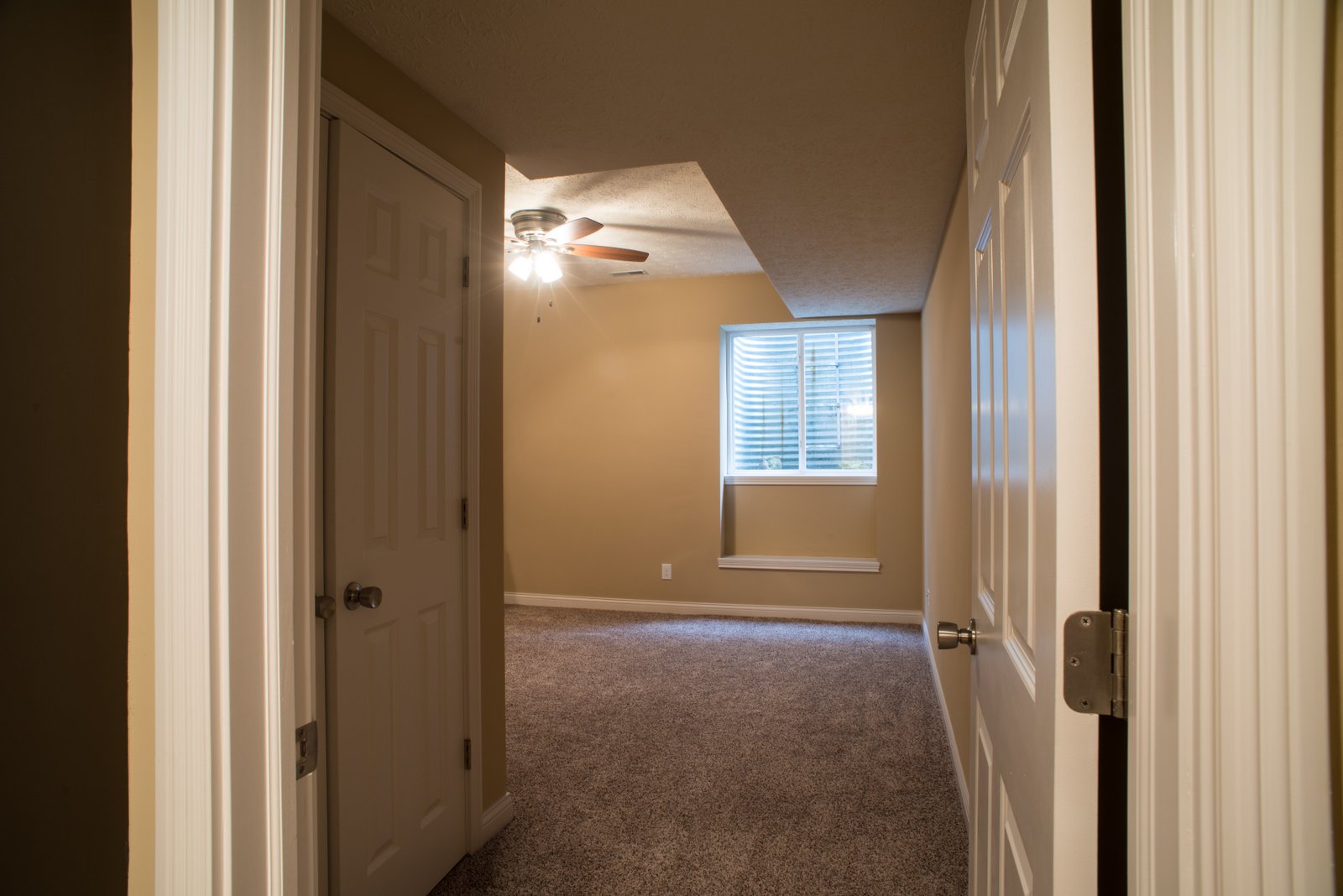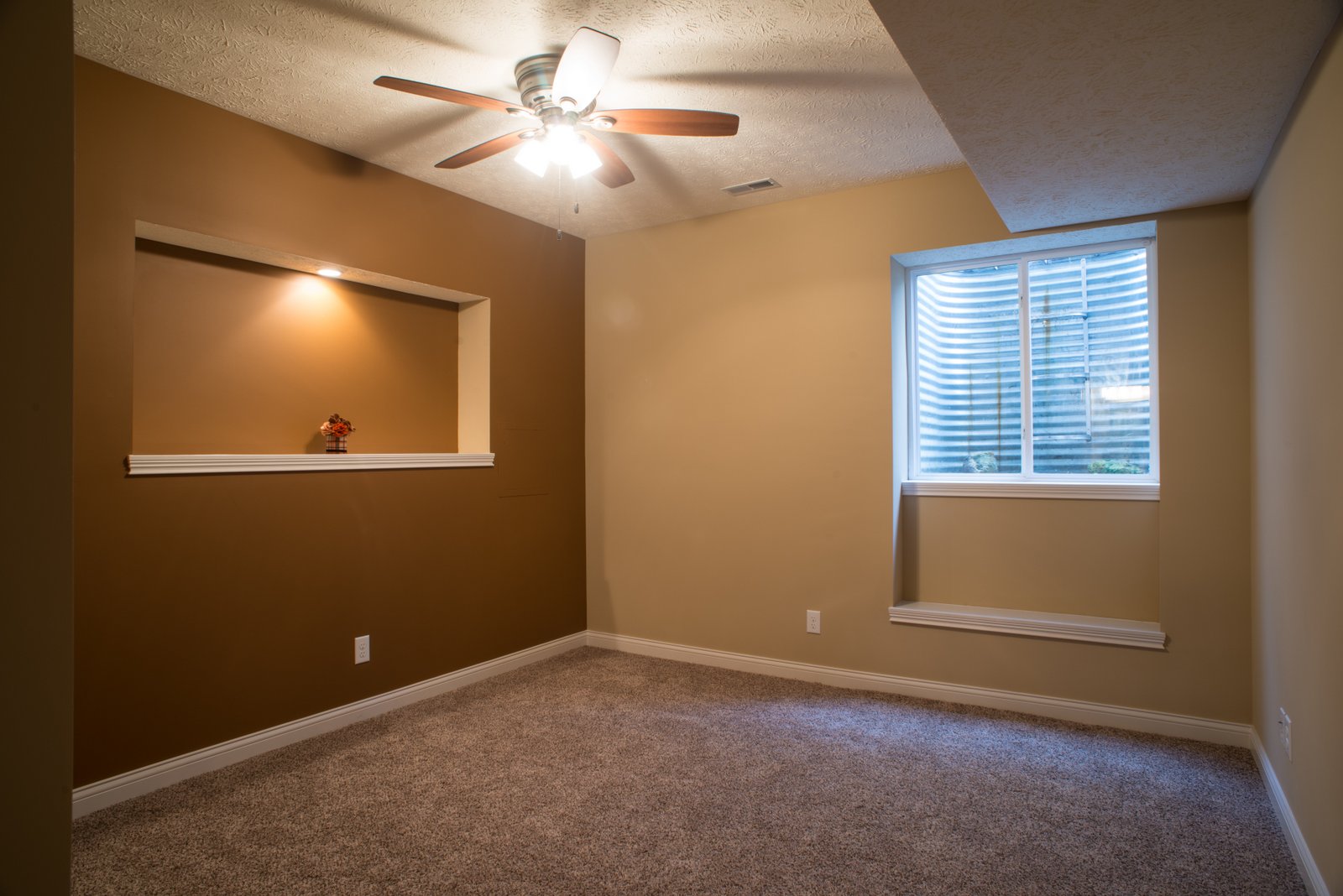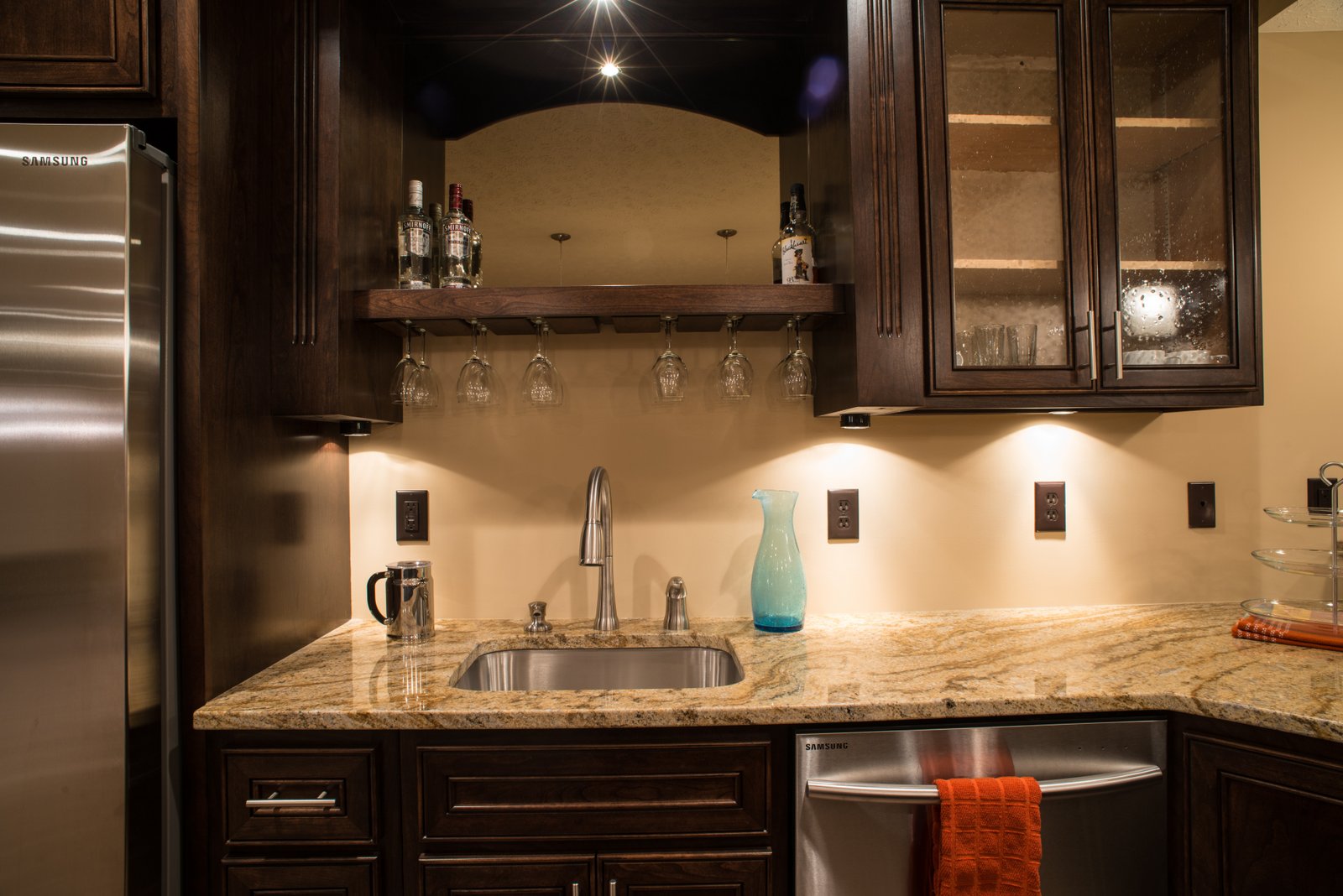 Project Description:
Initially, this 1800 square foot space was completely unfinished with concrete walls. The clients hoped to use this enormous space to fulfill a variety of functions. After the remodel this previously unfinished space contained a perfect entertaining area with a full bar, home theater, and large living space; a full bathroom with an electrical warming towel warmers; a workout space somewhat separated from the rest of the basement; and a bedroom with a built in window seats and closets with custom shelving. The basement was trimmed out with columns and woodwork to match the existing woodwork in the home so that it appeared as if the remodel took place when the home was built.