Stylish Ceiling Basement Remodel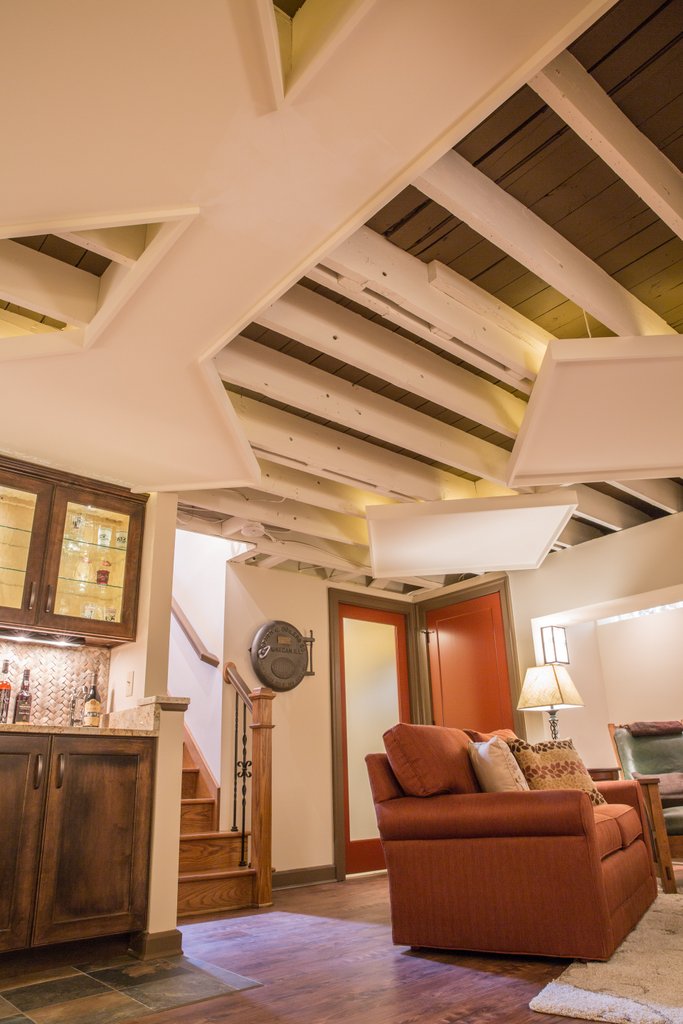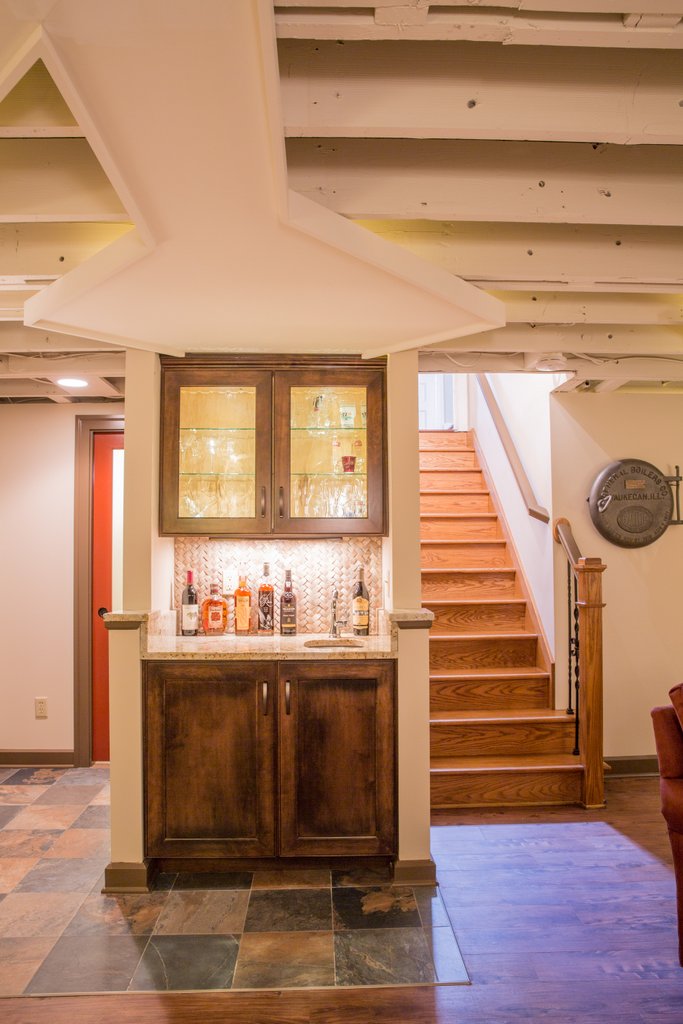 The existing basement of the clients' home needed an update. Together we went through the design process for a complete basement remodel complete with a TV area, mini bar, laundry room, and bathroom oasis. This basement has several key features that catch the eye and make it special.
One of the most striking features of the basement is the ceiling. Lee Constantine, the architect, and the clients decided to have open ceiling joists with floating clouds and LED rope lighting. The open joists and the indirect lighting provide a warm stylish accent to the entire basement. Another key feature is the basket weave backsplash on the mini bar. This gives the bar a unique look and character. Lastly, the built-in shelves in the sitting area maximize the space allowing for decor, books, movies, etc.
The bathroom remodel in the basement was a dramatic update. It is now a deluxe retreat complete with a heated soaking tub, beautiful tile work, clouds to match the newly remodeled basement, and elegant niches with granite sills.