Pine Royal Kitchen Remodel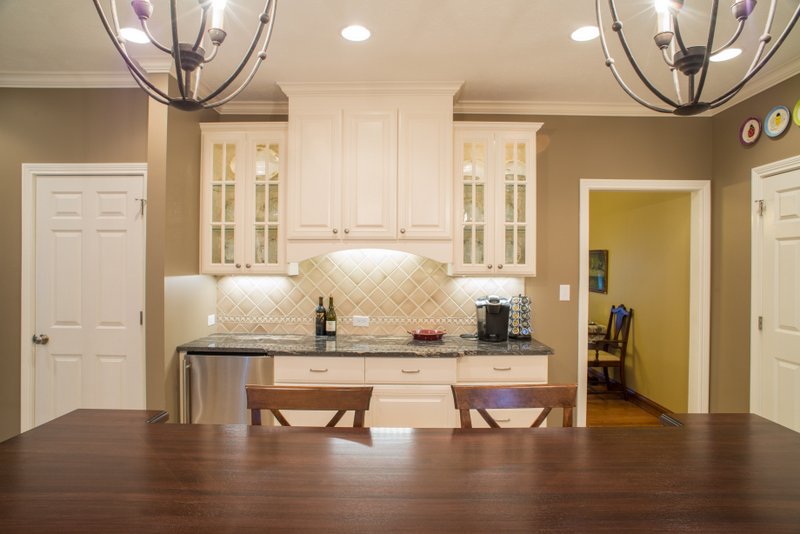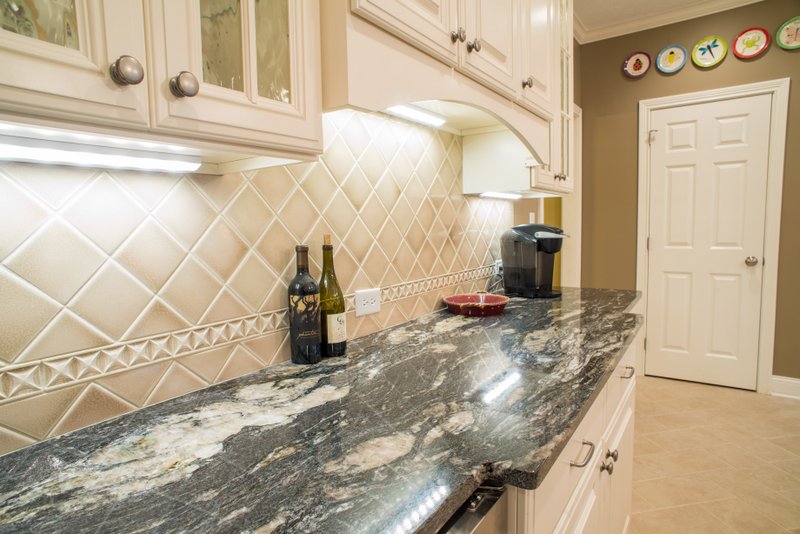 This project showcases an update to a family's kitchen, laundry, powder bath, and garage entry area. The family found that its kitchen layout wasn't ideal for their needs as the kids grew. The constant traffic jams were a result of a poor layout.
Tom, our owner, and architect Lee Constantine assisted in creating a vision for the family's remodel.
The architectural design matched what the homeowners had envisioned and added some additional practical ideas. Some of these ideas included a space-saving pocket door in the bathroom, the sizing and placement of the new window, the efficient layout for the new cabinets, and the butcher block top for the island.
We first started with a complete demolition of the existing kitchen tearing out the cabinets, counters, and walls. We opened up the area into the former laundry room and then framed for a new mud room, pantry, and closet with cased opening. The re-configured space afforded a new powder bath and an entrance off of the garage flanked with storage lockers.
The most exciting part of the kitchen for the homeowners is the pantry. The old kitchen pantry had a lot of storage, but it wasn't accessible. The pantry cabinets were deep and it was easy for food to get lost in the abyss often going stale. The new pantry affords more efficient storage making it easier to see what is needed before heading out to the market.
The family is happy with the new layout and the better traffic flow. Now the kitchen is ideal for entertaining and for the family.