Wine Production Kitchen Remodel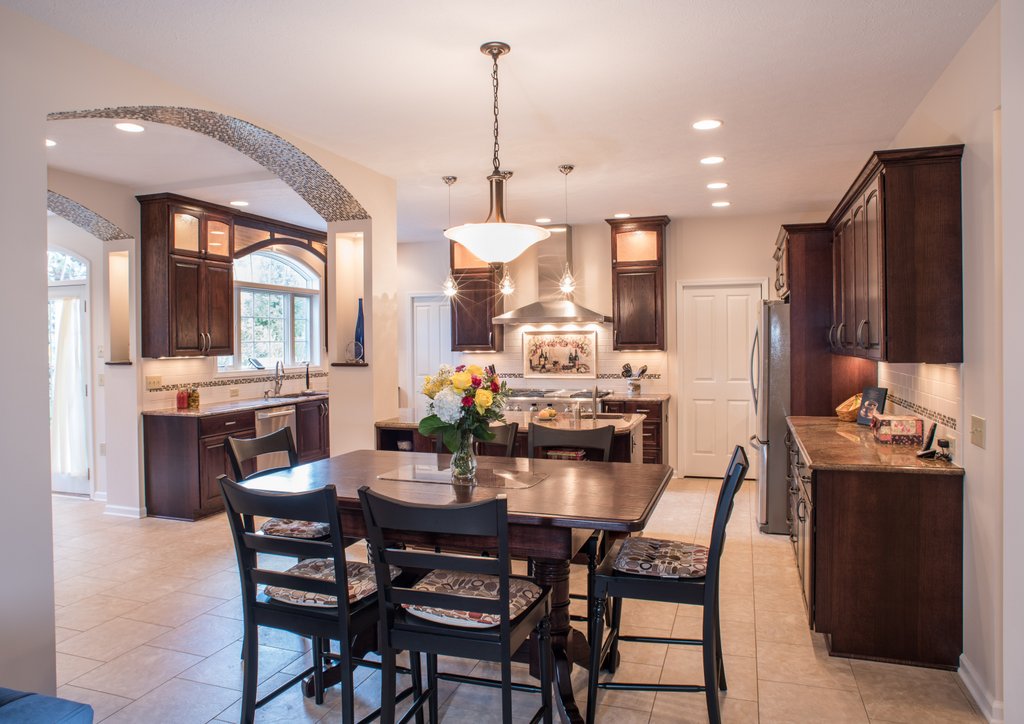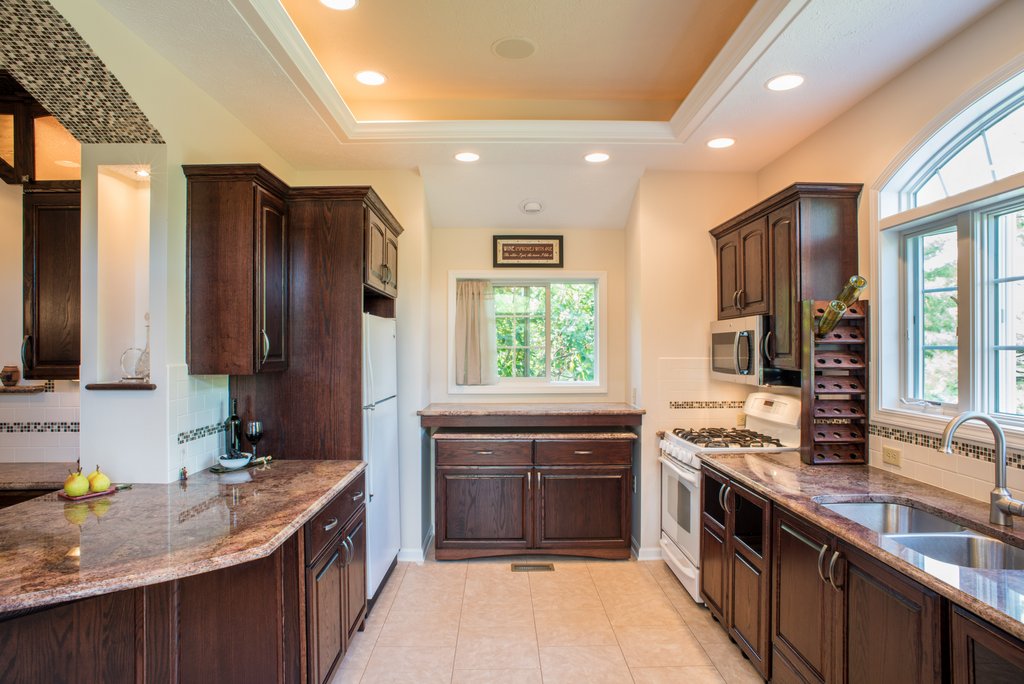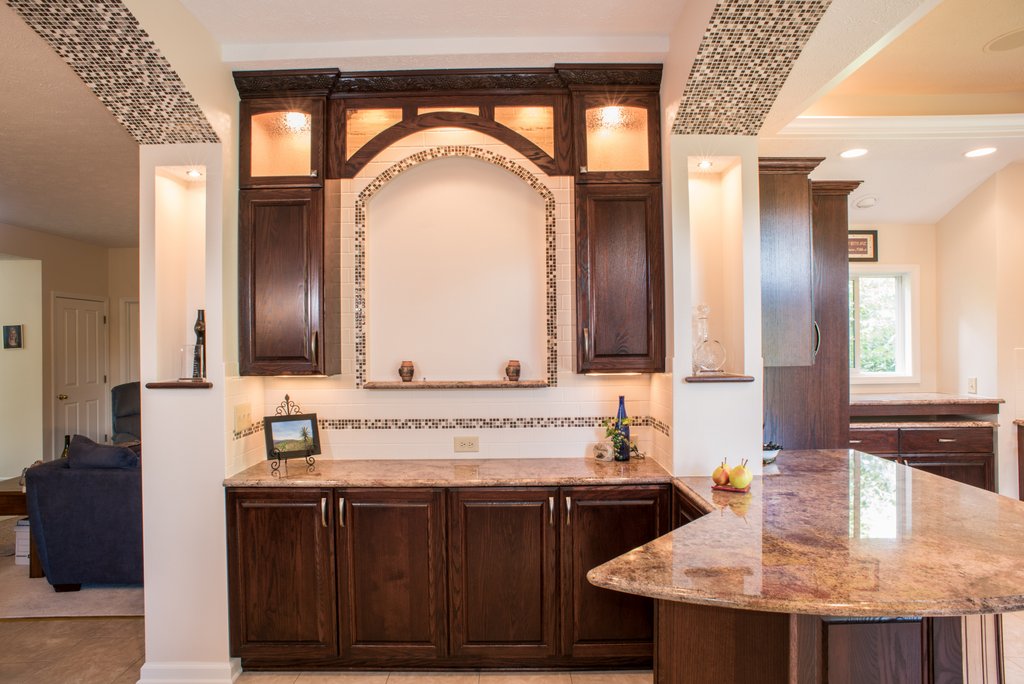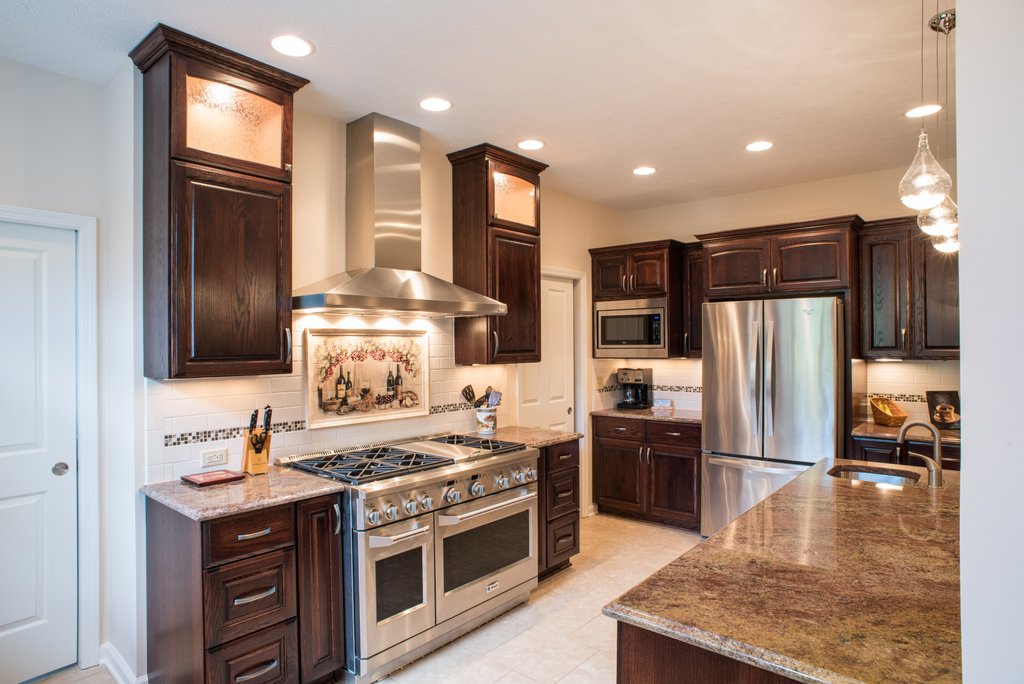 The overall theme of this two section kitchen remodel and addition is very much influenced by wine and canning. The smaller kitchen is reserved specifically for canning fruits and vegetables from their backyard garden and producing wine. Rather than a tile floor, we installed a softer floor so that if glass does fall, it's less likely to break. We also installed a motorized carboy dumbwaiter so that wine can be transferred from the upstairs to the basement with the push of a button.
The granite countertops and low voltage lighting add pleasant touches to this space. However, our favorite features of this kitchen remodel are the tray ceiling which ties the space together and the immaculate archways with artistic tile work and recesses for decor. The archways open up the space so that one can see the backyard through the newly installed windows where the clients have their own small vineyard. This kitchen addition and remodel has functional elegance.